With development camp coming to an end, we decided to wrap up this summer's prospect coverage by breaking down the top 10 prospects in the Nashville Predators organization. Additionally, we handed out some prospect superlatives and ranked the top three prospects positionally to further assess the depth of this group. It goes without saying this is one of the deepest prospect pools Nashville has ever had. Our top 10 is loaded with goal scorers, playmakers and future top-pairing defensemen.
Without further ado, here is PBR's organizational rankings: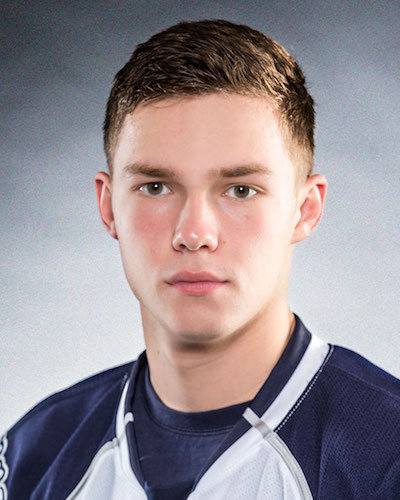 (1) Vladislav Kamenev
Expectations are at an all-time high for Kamenev entering the 2017 season. With two full seasons under his belt at the AHL level, many are expecting this to be the year that the 6-foot-2 Russian makes it to the NHL permanently. Kamenev's goal total increased by six from season one to season two, and his point total jumped by 14. He is showing flashes why many scouts project him as a future top-six forward.
With the addition of Nick Bonino, the Predators' center depth should be solid if Mike Fisher retires. If the captain decides to return for another season, expect Kamenev to have one more full year in Milwaukee before competing for a full-time roster spot in Nashville next year.
---
Eeli Tolvanen just might be the steal of the 2017 NHL Draft. The 30th overall pick has drawn comparisons to Vladimir Tarasenko, and quite honestly they might not be far off. Tolvanen already has an NHL-ready shot that he can snap from anywhere on the ice. He dazzled at Nashville's development camp and scored an impressive goal during the future stars game that showed off his goal-scoring potential.
Tolvanen officially signed a one-year contract to play for Jokerit in the KHL this season. Although that may make Preds fans cringe, don't expect the 5-foot-10 Finn to pull an Alex Radulov. Following the draft, Tolvanen told reporters he feels after one more season of development he feels that he could make the jump to the NHL in 2018. If this is the case, the Preds' offense will take a big step forward.
---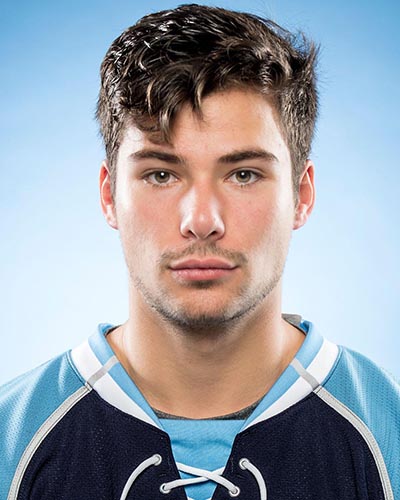 (3) Alex Carrier 

Nashville's defensive pipeline is absolutely loaded. At the forefront of it all is Alexandre Carrier. Carrier's breakout season last year led to an AHL All-Star selection, even earning a late-season call up to Nashville. Of all of Nashville's young defensemen, Carrier is the most NHL ready. He should be a Preds' training camp invitee again this year, and with an impressive showing, it wouldn't be all that surprising to see Carrier make the Preds' roster out of training camp.
Should Nashville keep Alexei Emelin and not package him in a potential trade, he could pair with either Yannick Weber or Matt Irwin on the Preds' third defensive pairing. This could stall Carrier's track to the NHL, but he should receive some playing time in Nashville by the end of the season.
---
 (4) Samuel Girard
Of all of Nashville's defensive prospects, Girard possesses the highest ceiling. With 75 points in 59 games, Girard's offensive skills make him a dangerous dual threat on defense. He has a combination of speed, puck handling, and on-ice awareness that makes Girard scream "future All-Star."
Girard has one more year left in the junior league, and his season should follow the path of last year – getting a few games in Milwaukee after Shawinigan's season ends. If all goes according to plan, Girard could potentially see the Bridgestone Arena ice at some point in 2018.
---
 (5) Dante Fabbro
Dante Fabbro is saying all the right things. Every time he is asked about his future, he states his development is in the hands of the Preds. It is no secret that Fabbro loves Nashville. With one year of NCAA hockey under his belt, Fabbro has already improved since Nashville drafted him in the first round of 2016. His 18 points may be a little less than was expected from him, but he is poised for a breakout year at Boston University. He might even get to play with another Nashville defensive prospect, David Farrance.
This summer Fabbro will participate in Hockey Canada's Summer Showcase for the Canadian Junior Team. That, coupled with another season at BU and Fabbro could be putting himself in position to be Nashville's top prospect next year.
---
 (6) Yakov Trenin
Trenin finished the 2016 season ranked third on his junior team in goals (30), assists (37) and points (67). In seven playoff games, Trenin led Gatineau in scoring with 10 points. Still very young — and raw — Trenin is part of a very solid group of center prospects for Nashville. Look for Trenin to continue his development and build upon a solid year in 2016. He is still a few years away from reaching Nashville.
---
 (7) Tyler Moy
Tyler Moy turned many heads at Preds' development camp. Many may have been hesitant to give Moy a chance thanks to the Harvard connection with Jimmy Vesey, but he is making the Preds look smart for taking a chance on him. With 45 points in 36 games at Harvard, Moy has developed as a playmaker.
He scored an impressive goal in the future stars game and set up David Farrance on another beautiful goal too. He may never be a true 1C, but Moy can be a great playmaker for Nashville in the future. Although he only played in three games in Milwaukee, Moy should be among one of the leading scorers for the Admirals this year.
---
 (8) Patrick Harper
Do yourself a favor and Google highlights of Patrick Harper. You're welcome. This kid is must-see hockey. Don't let his size fool you, he has ridiculous playmaking ability. Harper is dangerous with the puck on his stick. He was a point-per-game player at BU this year and will surely improve with an increased workload this season. Harper will participate in USA Hockey's World Junior Summer Showcase. He is one of seven returnees from last year's gold medal winning team.
---
 (9) Jack Dougherty
Dougherty may not garner much attention with the likes of Dante Fabbro, Sam Girard and Alex Carrier also in the Preds' organization. However, Dougherty showed some steady improvement in his first season with the Milwaukee Admirals. He will never put up eye-popping offensive numbers, but Dougherty is a true stay-at-home defenseman.
He had a solid showing at development camp, but just seemed to disappear during the future stars game. He will benefit from another year of seasoning in the AHL and could be leaned on as one of the top defensemen for the Admirals.
---
 (10) Frederic Allard
Allard may just be the Preds' most underrated defensive prospect. He put up 65 points in 63 games for the Sagueneens in 2016. He has more offensive skill than say Fabbro or Dougherty, but he lacks the name recognition. Sometimes, Allard tries to do too much with the puck, which can be a cause for concern. However, he excels at blocking shots and is a versatile defenseman.
He possesses both excellent slap and wrist shots, as is evidenced by his 65 points. Allard is still young, and should be considered a work in progress. With the guidance of the Preds' coaching staff, Allard could develop into a reliable NHL defenseman.
---
First call up: Alex Carrier
Most NHL ready: Alex Carrier
Highest up-side: Samuel Girard
Wild card: Anthony Richard
Biggest surprise: Tyler Kelleher
---
Top 3 by position:
Centers
Vladislav Kamenev
Yakov Trenin
Tyler Moy
Wingers
Eeli Tolvanen
Anthony Richard
Adam Payerl
Defensemen
Alex Carrier
Samuel Girard
Dante Fabbro
Goalies
Karel Vejmelka
Konstantin Volkov
Tomas Vomacka
Stats provided by Eliteprospects.com
---